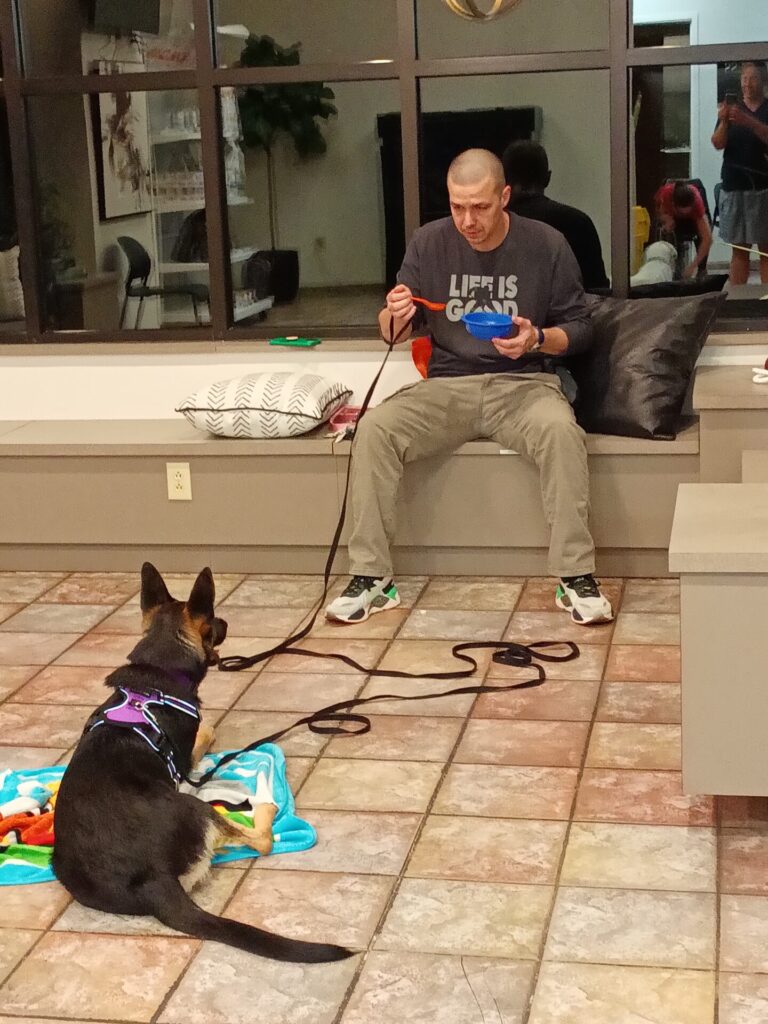 This six-week course addresses impulse control issues in dogs, such as pulling towards distractions, jumping, counter surfing, and overexcitement. In this course, we will be building on skills learned in Beginner Obedience (like come, leave it, and stay), but we will be amping up the distractions! Dogs will learn to settle and stay when guests knock at the door, and how to leave distractions while on walks or when called to come. Strong emphasis is placed on offered behaviors, teaching the dog to make good decisions without being asked. Most importantly, dogs will learn how to regulate their own arousal levels through the use of new, innovative exercises.
**Note: Dogs who bark excessively at people or dogs when out on a walk are not candidates for group class. Instead, check out our private instruction page for reactivity lessons instead! If you're not sure if your dog can handle a group class, please contact us to schedule a brief eval.
This course is our level 2 obedience course. The curriculum can be challenging! If your dog has never taken a group class, we recommend starting with Beginner Obedience in order to fine-tune your dog's skills in a group environment before moving on to this course. We want every dog (and handler) to be set up to succeed!
In order to take this class, your dog needs to already know the following cues: come, leave it, sit, down, stay, watch, and touch. If your dog knows some but not all of these, or if you have never taken a group class, please contact rebecca@lovethemtrainthem.com and we will be glad to advise you about where to begin!
Upcoming Class Start Dates – Now Enrolling:
Downtown – Magic City Acceptance Center. View start dates! Sundays
Downtown – Top Dog Birmingham. View start dates! Sundays
Vestavia – Acton Road – Altadena Valley Animal Clinic. View start dates! Mondays, Wednesdays, & Thursdays
Vestavia – Columbiana Road – Pet Wellness Animal Hospital. View start dates! Thursdays
Alabaster – Shaggy Chic Grooming. View start dates! Sundays
We are also offering Zoom courses. See our Digital Courses tab!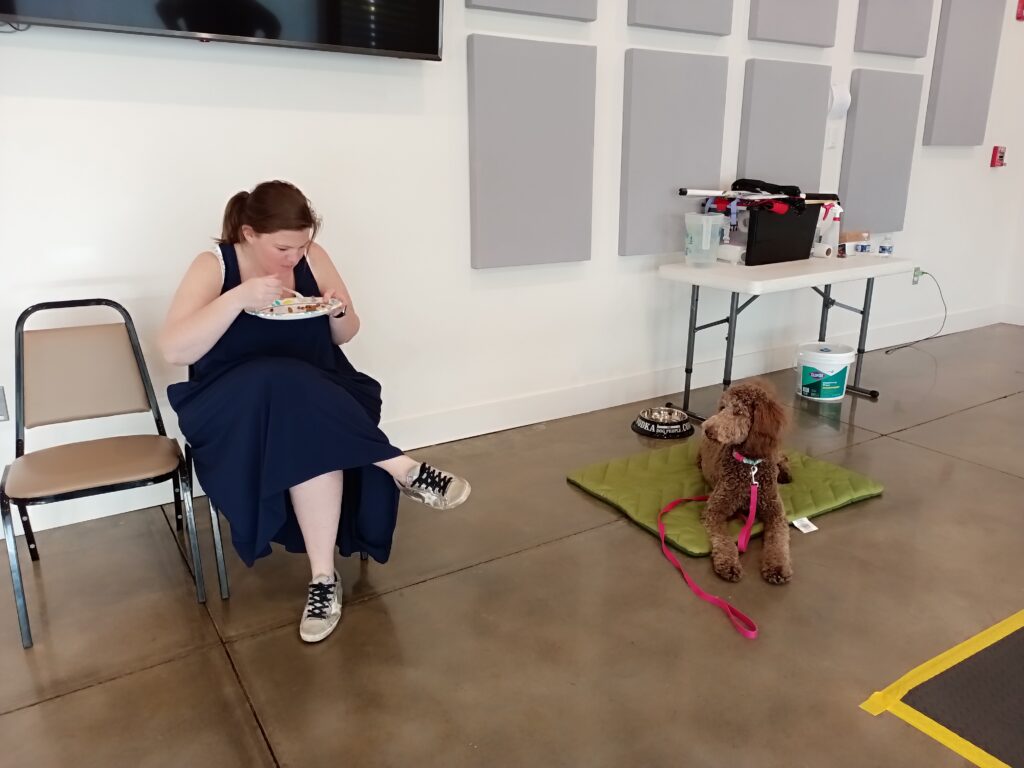 Ollie comes and offers a sit or down
Emy comes away from a distraction
Gibbs leaves food on a low bench with mom out of the room!
Maverick settles when a "guest" comes over, and stays while dad answers the door!
Cooper settles while dad chops food and then leaves the room