This six-week course is designed for both puppies and adult dogs ages 12 weeks and older. Owners and dogs will both be instructed, so that the dog responds to its human family members, not just to the trainer!
Included in the curriculum are commands such as sit, down, stay, and come, plus leash walking instruction and even a couple of tricks! Students will also learn how to teach their pets to wait at doorways, how to sit for petting, and how to "leave it!" Our courses are family-friendly – children age 8 and up are strongly encouraged to attend and be active participants in their dog's learning!
**Note: Dogs who bark excessively at people or dogs when out on a walk are not candidates for group class. Instead, check out our private instruction page for reactivity lessons instead! If you're not sure if your dog can handle a group class, please contact us to schedule a brief eval.
Upcoming Classes – Now Enrolling for All Locations:
Downtown – Top Dog Birmingham. View start dates! Sundays & Wednesdays
Vestavia – Altadena Valley Animal Clinic. View start dates! Mondays, Wednesdays, & Thursdays
Vestavia – Pet Wellness Animal Hospital. View start dates! Tuesdays & Thursdays
Alabaster – Shaggy Chic Grooming. View start dates! Sundays
We are also offering Zoom courses. See our Digital Courses tab!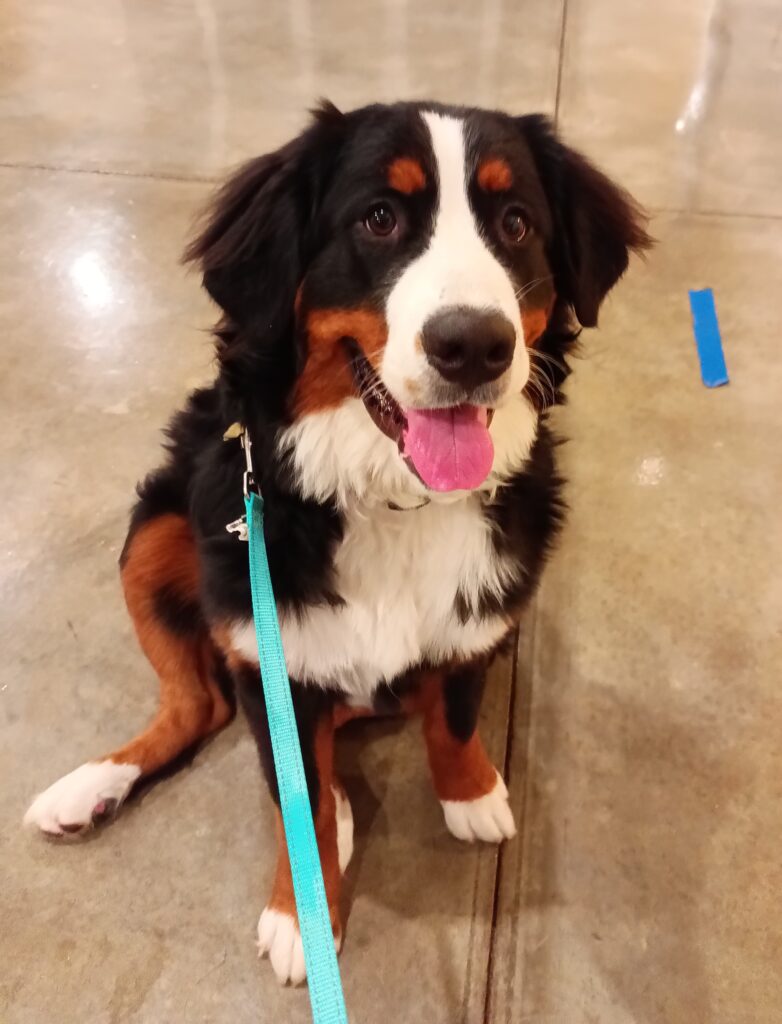 Smokey the collie, after only one week of leash walking instruction
Ellie, her dad, and her dog Bailey practice sitting for petting
Dixie learns to wait before going through doorways
9 year old Camryn teaches her pup to focus during walks