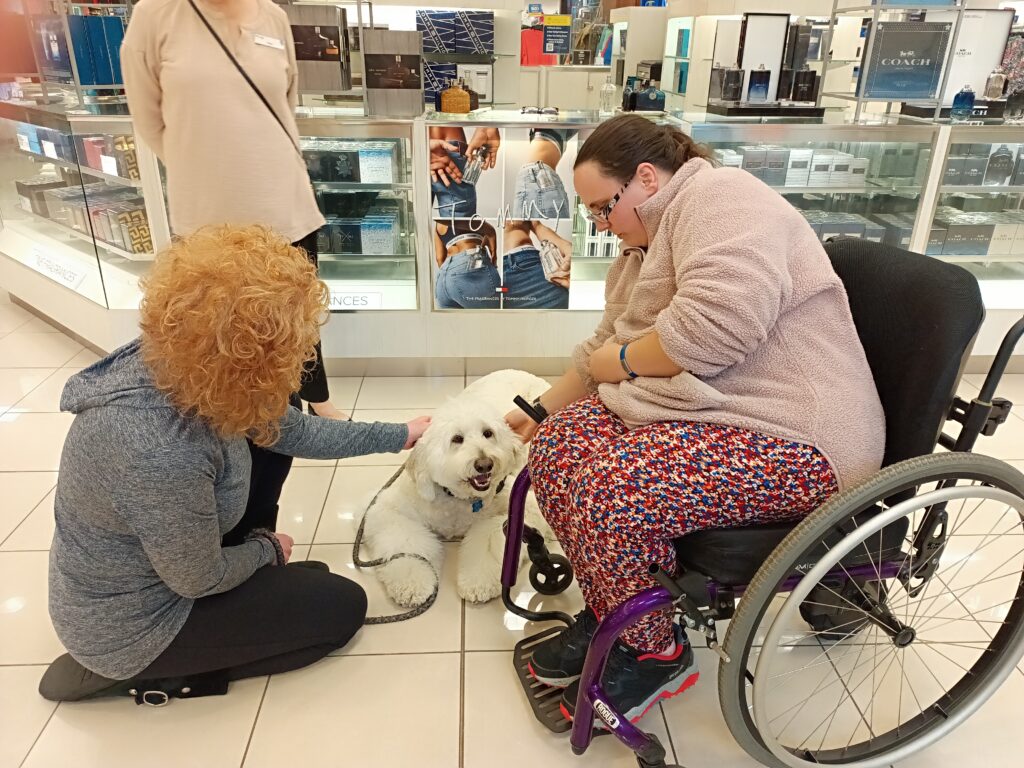 Therapy Prep I is a challenging class, perfect for students wanting to expand their pet's obedience skills but also great preparation for those hoping to pursue therapy work with their dogs, visiting hospitals, nursing homes, schools, or other facilities.
This course is level 3 in our obedience curriculum and runs for six weeks. It includes all items commonly included on a therapy dog certification exam. These items are intended to examine how well handlers and their dogs work together as a team in busy and potentially stressful environments.
Therapy Prep I is the first in a series of two courses designed to prepare dogs for therapy work. It includes things like being comfortable while petted by multiple strangers at once, not jumping up, distance work with come and stay, walking nicely through a crowd, and staying next to the handler when approaching people with dogs. Since therapy dogs are often exposed to high-level distractions such as rolling wheelchairs and IV poles, "scary" balloons, and strangers wearing masks and medical gloves, we provide weekly opportunities for desensitization with unfamiliar objects and medical equipment. This includes training time in a hospital simulation room. We want every dog to be successful, therefore, exposure is gradual and adjusted for the needs of each dog.
Therapy Prep I is taught by head trainer Rebecca Mason CPDT-KA at our downtown locations. One week of class will be a "field trip" where teams will venture out to practice in a pet-friendly public setting. Students hoping to pursue therapy certification may also want to attend Therapy Prep II: Out and About for additional real-world practice.
Prerequisites: Students will need to have Intermediate-level obedience skills or greater in order to succeed in this course. Our Impulse Control course is strongly recommended, but not required, as a prerequisite. This is a level 3 obedience class, so we want to ensure that your dog will be set up to succeed!
Upcoming Classes:
Magic City Acceptance Center – Our fall classes are full! Please email rebecca@lovethemtrainthem.com to be notified when the next class is scheduled.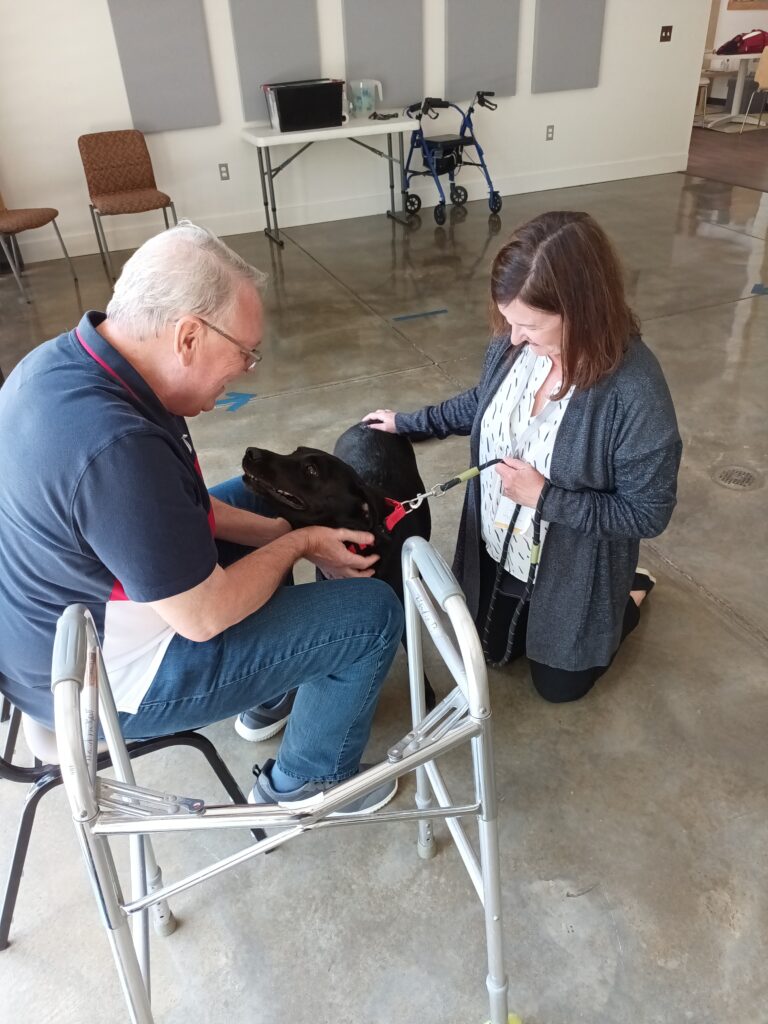 Honey's first day learning "faster" and "slower" and practicing turns and stops:
Working with Opal on desensitization to rolling walkers:
Titan heeling with pivots: